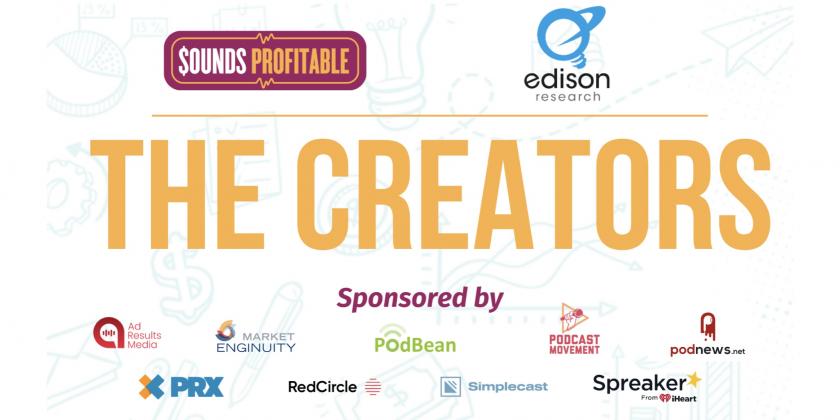 The Creators, from Sounds Profitable
Sounds Profitable, in partnership with Edison Research, has put together the first credible study of the profile of podcast creators in America. This is an incredibly important benchmark in the history of podcasting and the first of many regular reports Sounds Profitable will be publishing to chart the future of the audio business.
This report looks at the characteristics and behaviors of the persons creating podcasts in America and includes demographic information as well as behavioral data, content preferences, and attitudes about monetization and advertising.
Download the slide deck
Download the complete presentation here
Watch the presentation with Tom Webster
Read the transcript
A transcript of The Creators presentation, in English and Spanish, will be available here shortly.
Sponsors
Sounds Profitable thanks the following sponsors for their support of this project:
Sponsors
Our sponsors support a collaborative and educated podcasting space and are committed to raising up the whole industry together. Find out how you can become a sponsor today by emailing us directly